Culture City. Culture Scape.
Mapletree – NTU CCA Singapore Public Art Education Programme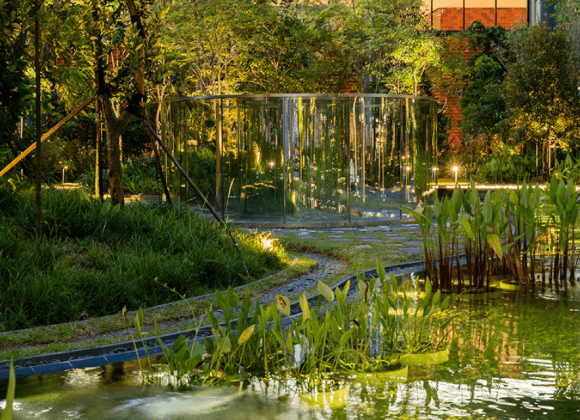 A unique collaboration between Mapletree Investments and NTU Centre for Contemporary Art Singapore
The first of its kind in Singapore, this programme will feature a series of new public art installations, as well as a Public Art Education Programme at Mapletree Business City (MBC II) to bring the arts closer to the communities.
Infusing arts to add vitality to the development
This collaboration enhances the community space and amenities at MBC II, designed for tenants and visitors to enjoy and interact with its lush landscape especially created as a natural eco system.
Bringing arts closer to the community
Visitors can go on a specifically designed art trail and join in the Public Art Education Programme that offers: guided tours, artist talks, workshops, seminars, conferences, and access online learning materials conceived by the NTU Centre for Contemporary Art Singapore (NTU CCA Singapore).
These events and educational resources will enrich the experience of tenants and visitors alike.
Commissioned by Mapletree, the new art installations nestled in MBC II under the theme "Culture City, Culture Scape" and curated by NTU CCA Singapore, are works of internationally renowned artists, namely:
Dan Graham (United States)
Zulkifle Mahmod (Singapore)
Tomàs Saraceno (Argentina/Germany)
Yinka Shonibare CBE (Nigeria/United Kingdom)
Inspired by the idea of expanded sculptural environments, the artworks explore the interplay between landscape, architecture, and the broader social and economic conditions they are placed in. In addition, two artifacts are shown that highlight Mapletree's attempt preserving a part of Singapore's heritage.
Learning with art for the future
The NTU CCA Singapore is a national Research Centre of Nanyang Technological University, that investigates "Spaces of the Curatorial" as its main field of academic interest.
A newly established professorship focusing on Art in Public Space at the NTU School of Art, Design and Media aims to provide education for new generations of creative practitioners in understanding and engaging the built environment.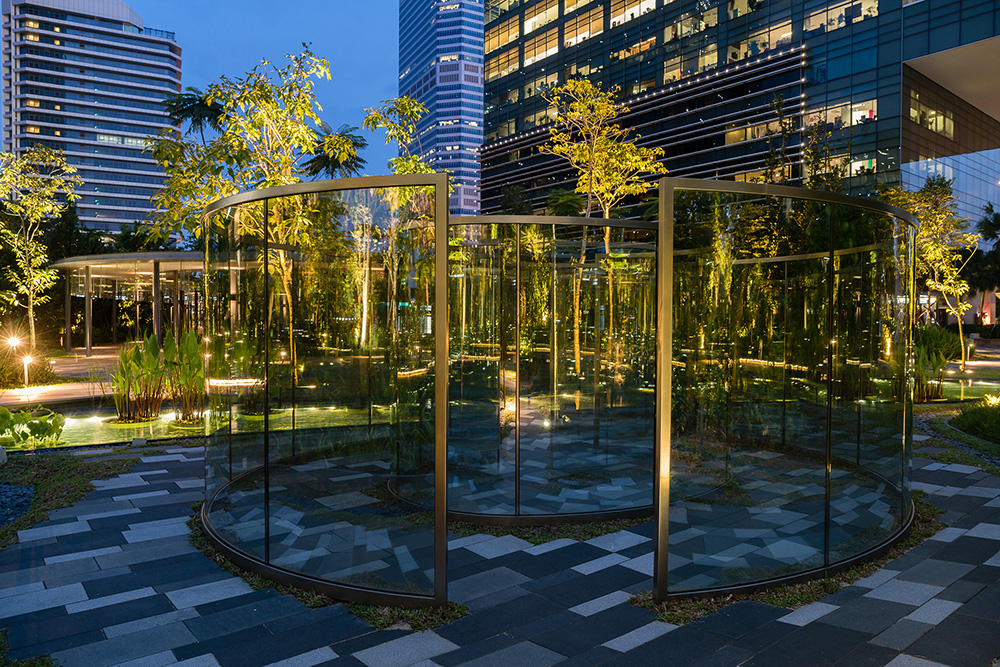 Yinka Shonibare CBE
b. 1962, London, United Kingdom
Wind Sculpture I, 2013
Sculpture: steel armature with hand painted fiberglass resin cast L340 x W80 x H610 cm